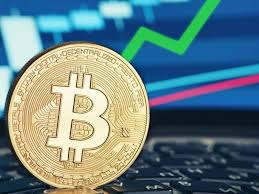 Bitcoin (BTC) surged on the 27th of May, 2019, to a nearly $9,000, a price level that hasn't been seen over a year.
The price of BTC hit an intraday high of $8,937.25, according to Coindesk's Bitcoin Price Index, which tracks the price of the currency across multiple exchanges.
This was the highest level since an intraday high on May 11th 2018, though the price quickly settled and now sits at $8,718.14, according to data from CoinMarketCap.