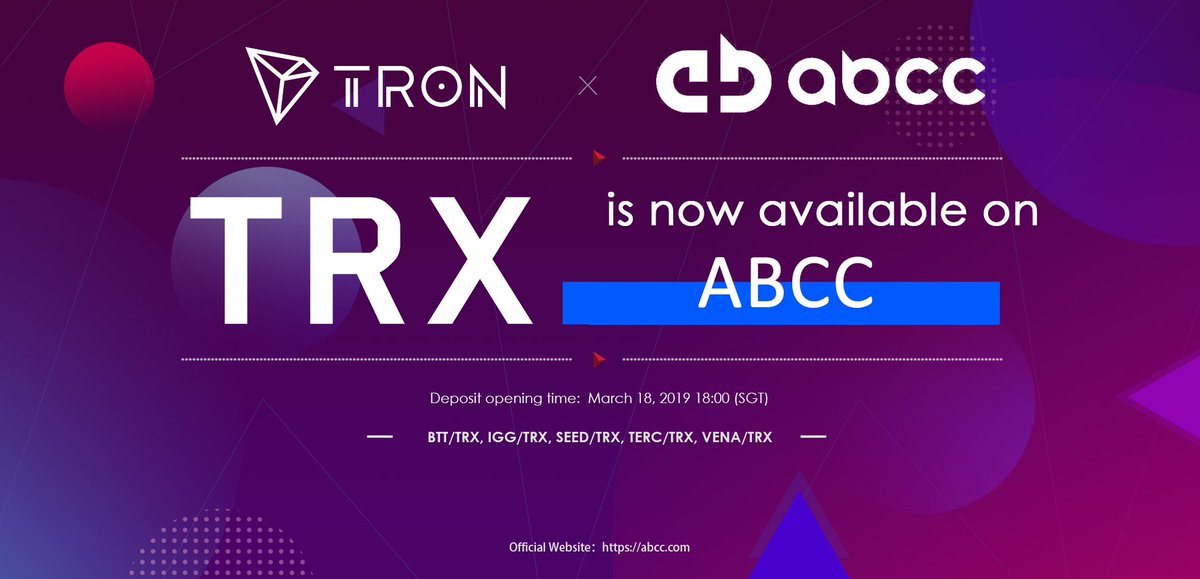 ABCC Exchange has partnered up with Tron in order to provide customers with TRX trading pairs. TRX will be added as a new quote currency as well.
According to the exchange the first batch of TRC10 and TRC20 tokens with TRX trading pair live on the 18th of March, 2019.
The listing are BTT/TRX, IGG/TRX, SEED/TRX, TREC/TRX and VENA/TRX.